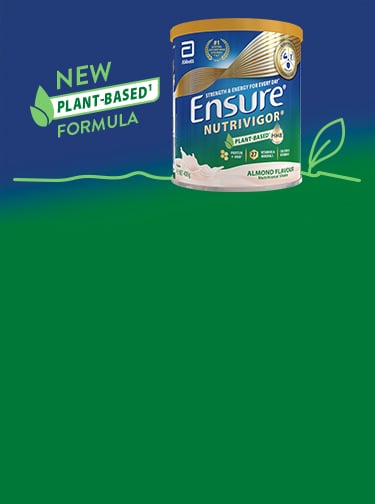 FIND STRENGTH¤ WITH THE POWER OF PLANT
A new 100% plant-based protein blend1 . Scientifically formulated to support strength¤, energy§ & immunity*
Home / Shop® / Ensure® Nutrivigor Plant-Based


ENSURE® NUTRIVIGOR PLANT-BASED
New Ensure® Nutrivigor with plant-based protein1 from soy, rice and quinoa. Packed with 27 vitamins and minerals, all essential nutrients to support your immune system * and muscle function¤. An alternative to dairy protein supplemental drinks. Available in 450g and 850g tins in a delicious almond flavour.
PREPARE ENSURE® IN THREE EASY STEPS: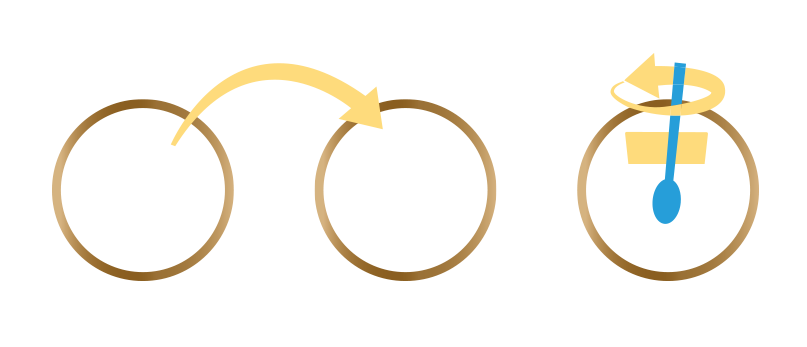 For a standard serving of 230 ml, pour 187 ml of room temperature water into a glass, gradually add 6 level scoops (a scoop is included in the can) or 60.6 g of Ensure® NutriVigor Plant-Based powder while stirring and mix until dissolved.
Trusted by customers

"I could tell I had more energy."
Amazon review, Ensure Max Protein

"Lovely texture and easy to make up."
Amazon review, Ensure Nutrivigor

"A tasty shake that gives you a boost."
Amazon review, Ensure Nutrivigor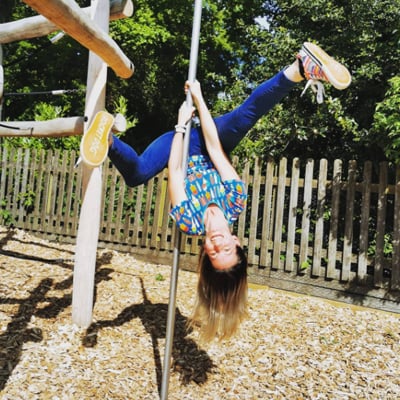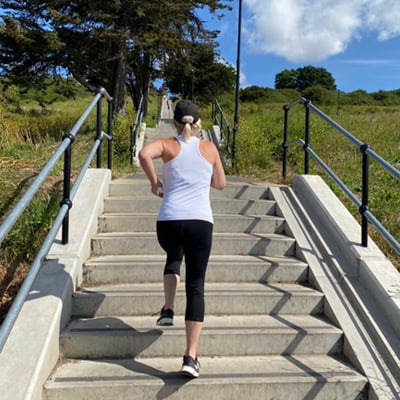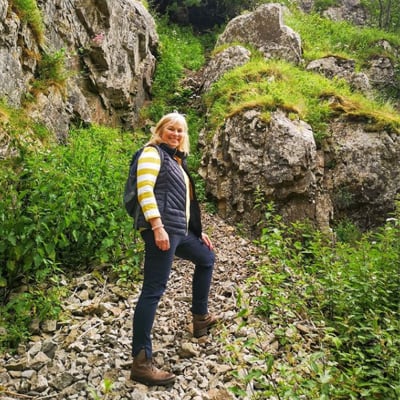 Ensure® Plant-Based footnotes:
‡Source: Euromonitor International Limited; Consumer Health 2023 edition, per Supplement Nutrition Drinks category definition, retail value sales, RSP, 2022 data.

1Made with plant-based protein from soy, rice, and quinoa.

2HMB (ß-hydroxy-ß-methylbutyrate) is an active metabolite of leucine, among the constituent elements of proteins, naturally found in some foods, but in small quantities.

3Vitamin D of wool origin (lanolin).

¤Protein to maintain muscle mass and calcium and vitamin D to maintain normal bones and muscle function.

*Contains vitamin A, B6, B12, C, D, folate, selenium and copper, which contribute to the normal function of the immune system.

§Vitamins B2, B6, B12, and C contribute to the reduction of tiredness and fatigue and to normal energy-yielding metabolism.