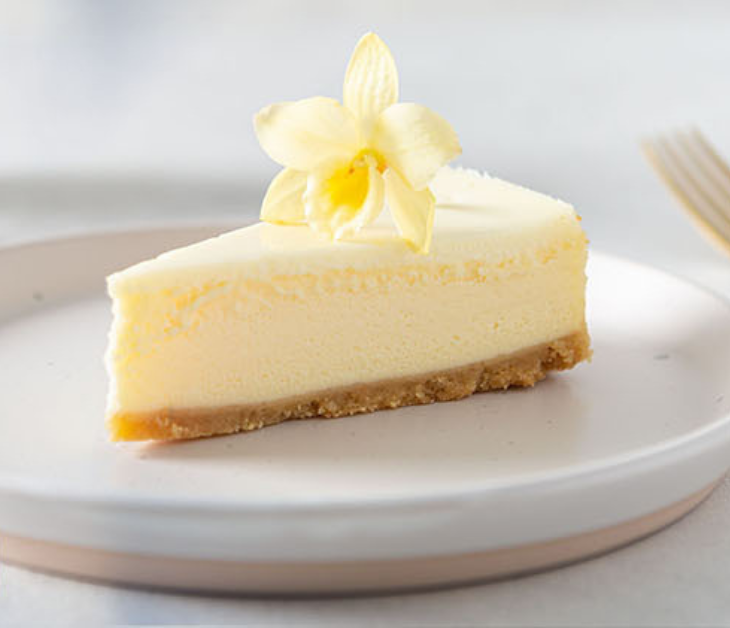 Classic Vanilla Cheesecake
Creamy and dreamy, this vanilla cheesecake knows how to hit the spot with a ginger nut biscuit base to crunch your way through and a cream cheese and vanilla mix for a melt in the mouth finish.
Ingredients:
6 scoops Ensure NutriVigor, vanilla flavour (use the scoop provided in the tin)
80g ginger nut biscuits
50g butter, melted
170g cream cheese, at room temperature
100g sour cream
50g caster sugar
1 egg
1 teaspoon vanilla essence
Makes: 4 servings
Allergens: Contains gluten and egg
Method:
Place biscuits in the food processor and blend until finely crushed. Add the butter and process until well combined. Transfer to the lined pan and clean food processor.
Spread the mixture firmly over the base of each ramekin. Cover each ramekin with plastic wrap and place in the fridge for 30 minutes to chill.
Preheat oven to 160°C.
Place the cream cheese, sour cream, sugar and Ensure NutriVigor in food processor and process until smooth. Add egg and vanilla essence, and process until well combined.
Finally, add the cream cheese mixture into each ramekin. Bake in oven for 20 minutes or until just set in the centre. Turn oven off. Leave the cheesecakes in the oven, with the door slightly ajar, until cooled completely (to prevent the cakes from cracking).
Place in the fridge for 2 hours to chill.
Serve with cream or Greek yoghurt or ice cream and fresh berries (optional).
Allergens may be present, please check individual product and ingredient labels. If concerned about allergens please contact your
healthcare professional.